Dementia: Why Should I Care?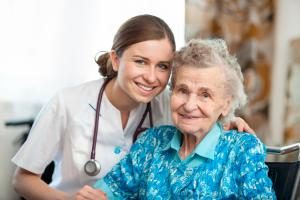 In an article in the Australian Aging Agenda, September 18 2015, journalist Jackie Keast cited calls from aged care industry leaders for the inclusion of specific dementia content in undergraduate nursing curricula. While these calls have, as Keast mentions, been met with resistance from the higher education sector due to the requirement of undergraduate courses to prepare nurses for a wide variety of care settings within a relatively short three year degree, her article does highlight a very significant need in the sector for nurses with a genuine understanding of dementia, and indeed of the three D's, dementia, depression and delirium, which are becoming ubiquitous in part due to Australia's aging population.
According to Altzeimers Australia (2009) the number of dementia cases in Australia is projected to rise from the 2009 figure of 245,000 to 1.13 million by the year 2050. If those projections are realised, the demand on the aged care and health care systems will be enormous. Already the industry is seen as suffering from major skills shortages (Harrington & Jolly, n. d.).
However, despite high levels of demand for Registered Nurses (RN-Div. 1) and Enrolled Nurses (EN-Div. 2) in this area, the response in terms of demand for enrolment in specialty nursing courses and in vocational qualifications such as Certificate IV in aged care has not yet responded. A major factor in this may be the obstinate disparity between aged care facilities and the hospital sector in terms of the employment and pay conditions on offer. According to Nurses' Paycheck (2015) the relatively well paid government sector provides for only around 10% of residential aged care places, with close to 90% in the hands of private and religious operators. Registered Nurses in these facilities are paid an average of 9% less at entry level and 16% at senior level nationally. Enrolled nurses are paid an average of 15% less nationally.
It seems somewhat incongruent that the sector experiencing what is arguably the most severe skills shortage in the healthcare industry is continuing to offer pay and conditions that are below the standards set by other sectors. It is only a matter of time before a correction occurs, but for that to happen additional funding will need to be made available.
Meanwhile, it is essential that nurses do gain insight into dementia. Since specific units are unlikely to be added to undergraduate curricula, nurses should look for opportunities to undertake short courses, professional development programs and postgraduate units in the field of aged care. Whether they intend to work in the aged care sector or not, presentations of elder adults at other types of healthcare facility such as hospitals and clinics are more likely as the population ages and effective dementia care is also important in these types of encounters.
Author: Mr. David N. Webb
References
Alzheimers Australia. 2009. Keeping dementia front of mind: incidence and prevalence 2009-2050. Australia: Access Economics Pty Ltd for Alzheimers Australia.
Harrington & Jolly. n. d. The crisis in the caring workforce. Parliamentary Library. Commonwealth of Australia. Accessed 28/09/2015, Read this
Keast, J. 2015. 'Calls mount for more dementia content in undergraduate nursing degrees'. Australian Aging Agenda, accessed 29/09/2015 Read this
Nurses' Paycheck. 2015. 'Public hospital and private aged care comparative wage information'. Vol. 14, No. 2/3, Sep 2015: 31-36.